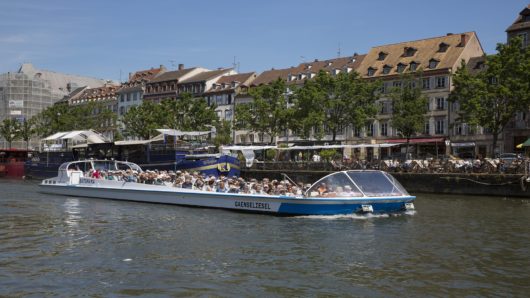 Batorama has been a subsidiary of the PAS since January 2016. Some figures:
800 000 passengers every year, from all over the world,
11 excursion boats,
the top paying tourist activity in the region.
As early as 1947, the PAS's department for passenger transport was keen to allow its partners and industrialists to discover the new installations at the port, and rapidly realised the potential for these visits both on the Rhine and in the port's docks.
In 1953, it acquired the 'Strasbourg', then in 1957 another boat able to pass under the city's bridges, making urban navigation on the River Ill possible. The PAS expanded its fleet and developed its offer of tourist visits in the city centre, creating what has become the major paying tourist attraction in the Grand Est region Batorama.